HBTRC
Collaborators
---

BATON study - Brown University
A collaboration between Brown University and the Harvard Brain Tissue Resource Center (HBTRC) at McLean Hospital. The BATON study is led by Dr. Eric Morrow, MD, PhD. The purpose of the BATON study is to collect and store brain tissue in order to conduct research on rare genetic disorders, such as Christianson syndrome (CS) or other neurogenetic disorders.
https://www.brown.edu/research/facilities/brain-tissue-resource-center/
---

Dystonia Medical Research Foundation
The Dystonia Medical Research Foundation (DMRF) is the leading dystonia patient advocacy organization. Founded in 1976, the DMRF mission is to advance research toward improved dystonia treatments and a cure, promote education and awareness, and provide support resources to affected individuals and families including information on the importance of becoming a brain donor. The DMRF offers research support through grants, research fellowships and clinical fellowships in addition to supporting key scientific workshops and symposia. Information about dystonia and DMRF can be found at www.dystonia-foundation.org or 800-377-DYST (3978) 800-377-DYST (3978).
https://dystonia-foundation.org/
---

Huntington's Disease Society of America
The Huntington's Disease Society of America (HDSA) is the premier nonprofit organization dedicated to improving the lives of everyone affected by HD. From community services and education to advocacy and research, HDSA is the world's leader in providing help for today and hope for tomorrow for people with HD and their families. Across the United States HDSA supports more than 50 volunteer-led Chapters and Affiliates, 50 HDSA Centers of Excellence, more than 60 social workers and 160 support groups specifically for HD families. Our Mission is to improve the lives of people with Huntington's disease and their families.
---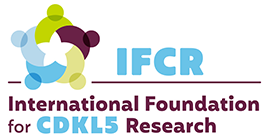 The International Foundation for CDKL5 Research
The International Foundation for CDKL5 Research is the leader in CDKL5 patient education in the English-speaking world. Our free guides give families living with CDKL5 Deficiency Disorder the information and resources they need to help their affected loved one. We also partner with CDKL5 organizations around the world to adapt our guides to the educational and medical processes of their own countries.
---

Lupus Research Alliance
The Lupus Research Alliance is the largest non-governmental, non-profit funder of lupus research worldwide. The organization aims to transform treatment while advancing toward a cure by funding the most innovative lupus research, fostering diverse scientific talent, and driving discovery toward better diagnostics, improved treatments and ultimately a cure for lupus. Because the Lupus Research Alliance's Board of Directors fund all administrative and fundraising costs, 100% of all donations goes to support lupus research programs.
https://www.lupusresearch.org/
---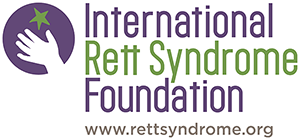 International Rett Syndrome Foundation
The International Rett Syndrome Foundation is a major private funder of Rett syndrome research. The Foundation has funded over $50M in high-quality, peer-reviewed research grants and programs to date. The organization is dedicated to accelerating research to treat and cure Rett syndrome and empowering families with information, knowledge and connectivity.
https://www.rettsyndrome.org/
---

ROHHAD Fight
ROHHAD Fight Inc. is an organization founded to expand knowledge about ROHHAD (rapid-onset obesity with hypothalamic dysregulation, hypoventilation, and autonomic dysregulation), a rare and life-threatening syndrome affecting the autonomic nervous and endocrine systems. The organization is committed to the advancement of research on ROHHAD, improve treatment, discover a cure and ease the financial burden of families who have children suffering from ROHHAD.
https://www.rohhadfight.org/
---

Tourette Association of America
As the only national organization serving the Tourette Syndrome (TS) and Tic Disorder community, the Tourette Association of America (TAA) works to raise awareness, advance research, and provide ongoing support to patients and families impacted by TS and its related co-occurring conditions including Attention Deficit Hyperactivity Disorder (ADHD), Obsessive Compulsive Disorder (OCD), learning disabilities and more. To this end, the TAA directs a network of 31 Chapters, 83 support groups and recognizes 18 Centers of Excellence across the country. For more information on TS and Tic Disorders, call 1-888-4-TOURET, visit us online at tourette.org, and on Facebook, Twitter, Instagram, YouTube and LinkedIn.
---

Brains Matter
The HBTRC is proud to partner with "Brains Matter Neuroscience Education and Outreach Program", a McLean Hospital program led by Dr. Stephanie Maddox. Brains Matter raises awareness about mental health issues through fun and educational outreach. Brains Matter provides opportunities to understand the brain and aim to inspire the next generation of neuroscientists. Brains Matter highlights our understanding of mental illness through science. It emphasizes current cutting-edge research conducted at McLean Hospital and worldwide. The program aims to raise awareness around the social, psychological, and biological factors associated with mental illness. The program also promotes the importance of science in addressing mental health illness and reducing mental health stigma. Strong emphasis is placed on reaching out to schools and communities with highest populations of diverse students, as well as schools that have high numbers of economically disadvantaged, underprivileged populations.
Brains Matter include in presentations 'teaching' brain samples provided by the HBTRC. In addition, HBTRC staff members regularly attend in Brains Matter events, discussing with the audience the complexity of the brain, answer questions about how the brain works, inspire audiences to learn more about neuroscience, brain disorders and the importance of brain donation to research.
https://www.mcleanhospital.org/education/brains-matter
---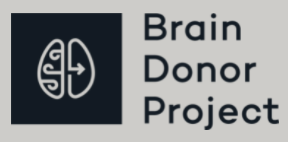 Brain Donor Project
The HBTRC enjoys a fruitful close collaboration with the Brain Donor Project (BDP). The Brain Donor Project is a non-profit organization that works to raise awareness of the critical need for brain donation and to simplify the process of becoming a donor. By referring interested individuals to the appropriate brain bank, The Brain Donor Project serves as the donor registration intake arm for the NeuroBioBank (NIH).