Brain Donation
Information about Brain Donation
COVID IMPACT
June 29th, 2021
The HBTRC is able to accept brain donations, depending on criteria assessed on a case-by-case basis.
We are grateful for your interest and encourage you to reach out to us for additional information. Please feel free to contact us for additional information. See instructions below.
A brain donation is an invaluable gift of knowledge. It allows us to gain insight into the human brain and better understand nervous system disorders, such as neurological, neurodevelopmental and psychiatric conditions. Brain donations are key to advancing research on the causes of these illnesses and informing the development of new and more effective treatments. Society owes the significant discoveries and progress made every day to brain donors and their families. Their tremendous generosity helps to create a brighter, more hopeful future for those affected by highly debilitating disorders of the nervous system.
We realize that for many families the decision to donate may be a difficult one and is often made under particularly stressful conditions. The HBTRC encourages all those interested in brain donation, either themselves or on behalf of a family member, to contact us as far in advance as possible. We are happy to answer questions, address any concerns and discuss the donation process in more detail.
Who Can Become a Brain Donor?
The HBTRC gratefully accepts brain donations from:
Donors Unaffected by Nervous System Disroders

Unaffected donors are persons who are not affected by nervous system disorders. Brain donations from unaffected donors are precious for two important reasons. First, they allow us to expand our knowledge of the human brain. Second, they are essential to studies on nervous system disorders. This is because changes in the brain of people suffering from nervous system disorders can only be detected in comparison with unaffected donors.

Donors Affected by Nervous System Disorders

Brain donations from persons affected by nervous system disorders – such as neurological, neurodevelopmental and psychiatric conditions – are vital to research on these illnesses. Research on the brains of people who suffered from nervous system disorders is essential. By studying these brains, researcher acquire critical knowledge about the alterations that these highly debilitating diseases cause in the brain.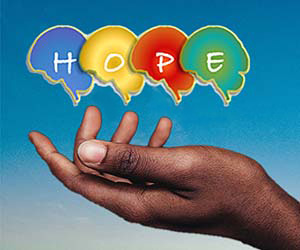 Exclusionary criteria
Considerations related to scientific design, tissue integrity and safety impose a small number of restrictions on our ability to accept a brain donation. Exclusionary criteria are listed below:
Excessive delay between donor's death and brain recovery
Stroke
Penetrating injuries to the head
Donor is HIV, Hep B or Hep C positive
Donor is COVID-19 positive and a facility with appropriate equipment for safe recovery is not available
Factors indicating that the donor may have prion disease
Prolonged time on a ventilator
Brain Donation - Step by Step